1 tag
I'm being nice so...
Dear Robsten fanatics, Leave it will ya? They are not the fictional Edward and Bella, they have problems, they end the relationship, its their personal matter that you don't have any say in it. So just shut the whining, and move on. You don't even know them personally to whine so much about it. Dear Purely Only Rob fans Lets party. peace
4 tags
Greetings From Tim Buckley
Honestly, at first, I was kind of against the movie, as I am a fan of Jeff Buckley first before I am of Penn Badgley (is it just me or their name rhymed?). I really think the fact that Jeff was against any kind of movie about him is because who he was, that will be gone, some things will be exaggerated for the sake of movie making cinema. But I went to see it anyway because I am a sucker for...
8 tags
So Kristen Stewart presented the Oscars with...
I was talking about it with my sister and I was like, "Its Bella Swan and Harry Potter." And she was like, "Would be even better if it was Edward Cullen and Harry Potter. People would be like, oh he's hotter, no he's hotter…" Then it hit me, "That would be Cedric Diggory and Harry Potter." She was like, "Oh yeah… Which means no...
8 tags
8 tags
5 tags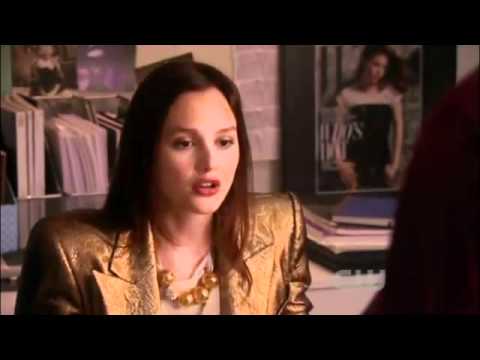 5 tags
Leighton and Adam
Chair fans hated that Leighton's taste is more of a Dan Humphrey than a Chuck Bass. Its called having sanity, guys. Plus, this is cute.
2 tags
5 tags
9 tags
1 tag
1 tag
6 tags
2 tags
3 tags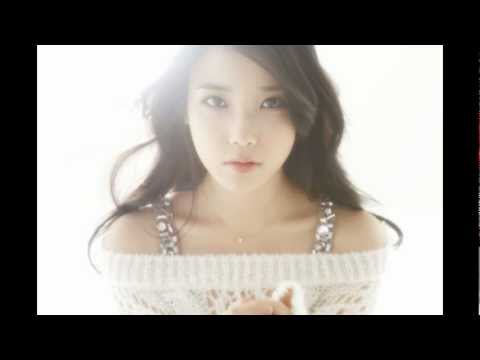 3 tags
3 tags
3 tags
1 tag
4 tags
The Serena, Please Just Leave post
Sorry, S, but really, Gossip Girl ruined your life once and now you as Gossip Girl  ruined your cousin's life who you fed with family is important crap. Lola is smart for knowing instantly that Serena is GG, while she did in fact chose the wrong event to make the drama happen, she knew that she does not want to be messed with. I seriously can't believe she hated GG for ruining her life...
3 tags
The Chuck Bass needs a mother post
Really, its one thing to have an absent father but it really affects more without a mother. I mean I think this isn't the first time Chuck is looking for his mom. I think even back before when he was a child or a teenager, he had looked for his mom. Maybe Bart said she died, but every human must have a 'What if..' moments in their life and I think Chuck always have that moment of...
5 tags
I ship Jin Guk with Sam Dong...
Because if you have Ok Taecyeon and Kim Soo Hyun, you just don't look at the girls.
1 tag
6 tags
When someone compared Gossip Girl to Twilight I...
Yeah, like totally… I mean that made me… Seriously, what I meant was… Oh well… PS: Credits to the owner of the gifs. Plus Penn and Rob is just good to look at.
2 tags
4 tags
4 tags
1 tag
3 tags
2 tags
1 tag
5 tags
5 tags
Penn Badgley can kiss
Like really, whoever Dan was kissing, Blair, Serena or even Vanessa, Penn can really make it look really good.
5 tags
5 tags
3 tags
Dear Fans, stop over reacting
Chair fans, blaming Dan? Gee, didn't you realize that Dan stood up for Chuck in the last episode, saying if Chuck could have said something, why didn't he do it at the altar? Dan practically said Chuck would never do it. And I believe if Blair had asked him if Chuck did it, he would say no. So whether Dan sent that video or not sent that video, he would never blame Chuck. So stop...
5 tags
5 tags
3 tags
Thanking the Lord for no vows
Because I would hate to have Louis' horrible accent ruin Dan's perfect words. On the other hand, the highlight of the episode is GEORGINA! I mean her words where she said everyone knew Dan is in love with Blair but Serena pretends not knowing, that is IN YOUR FACE BITCH! Serena, you only want Dan back because you lost him, for real now. Chuck, is it just me or am I getting tired of...
3 tags
1 tag
I watched GG season 5 again
And the more confident I am that Blair will lose Dan in the second half. 
1 tag
4 tags
7 tags
The Gossip Girl Post - For all the shippers
Neutral Gossip Girl fan here (for this post anyway) presenting you the things I got from season 5. Before anything, I would like to say I ship Dair and Duck and Louis/GTFO heavily so mind me if sometimes I sound bias. Lets take the roll, peeps! Blair ather than thinking Chuck or Louis controlling who Blair is, now it seems that she's the one controlling them, she's the one who...
4 tags
I have a feeling Blair will lose Dan later on the...
If they keep that plot up, a guy could only handle so much, so I can see Dan finally having enough and leave. Then we see how she handles that. Because Dan Humphrey deserves a girl who loved him back equally.
7 tags
Looking at Gossip Girl plot for now
Dear Dan, stop pursuing Blair. She's not worth it. She's running over you too much. Dear Chuck, don't go back to Blair. You're maturing while she's still in high school. Dear Dan and Chuck, go and find new girls that deserves you. Dear Gossip Girl, thank you for ruining Chair before and thank you for ruining Dair now. You have also ruined Serenate, Derena and my...
2 tags
6 tags
Breaking Dawn Review - May Contain Spoilers of...
On Edward and Bella's Wedding Beautiful! I mean Bella is so pretty! Her dress is perfection! And how Edward looks at her at the end of the isle, OMG he's so handsome!  On Edward, every bits of him Good God I never knew Rob could be that handsome without his witty self. ;p I mean the first moment the camera panned on him looking outside his window, I was like "Dear Lord, help...